When considering the length of stay at a partial hospitalization program, you must remember that any average duration is only a rough estimate. Time spent in a PHP can vary widely because the needs of each client are so uniquely different.
PHPs are time-limited, meaning that the program is not intended to go on indefinitely and discharge planning is considered right from the beginning.1 PHPs will often last for a period of time between 2 and 3 weeks.1
This general range will be affected by insurance coverage, available space in the program, and various other factors, including:2
Severity of addiction or physical dependence.
Presence of mental health or physical health issues that require more comprehensive treatment.
Available supports and community engagement.
The need to return to other responsibilities such as caring for a dependent child.
The treatment team will work with the individual to assess their unique situation and decide the most appropriate duration of treatment. Someone whose substance use disorder is relatively mild, who has no other mental health issues, low stressors, and a healthy support network will likely have a shorter period of PHP treatment. Someone with a severe addiction, compounding mental and physical disorders, high stress, and a lack of support may benefit from a longer duration of care.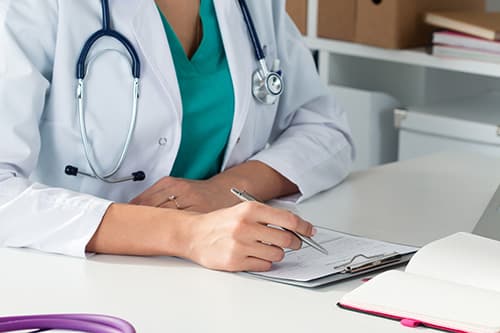 The required time commitment for any given course of PHP treatment will also be contingent on the recommended number of hours of treatment per day. People with greater treatment needs may not only attend more days of treatment, they may attend more hours per day. Since PHPs can be attended in full-day or half-day blocks, someone making substantial recovery progress may decrease their hours per day as coordinated by their treatment team.1
No matter the length of stay, an essential function of the treatment team is to effectively transition the individual to another level of care. This could be an IOP, standard outpatient, or even a step up to inpatient rehab if the individual needs a more intensive course of treatment.
What Is the Cost of a Partial Hospitalization Program?
The fees associated with partial hospitalization programs can vary greatly. Total program cost may be affected by the:3
Special populations served within the program (e.g., women with children, people with co-occurring substance use disorders and mental health issues).
Variety of services provided.
Intensity of services provided.
Types of substance addictions treated in the program.
Location and amenities of the program.
The cost of a PHP will differ from program to program; however, an estimated average is between $350 and $450 per day.4 The thought of paying for treatment may seem frightening, but you cannot put a price on your health, happiness, and overall well-being.
The fees for treatment usually represent the self-pay rate before any insurance plans or discounts are applied. The health insurance plan you already have could cover all or most of your PHP care.
If you want to learn more about the benefits included with your plan, contact your provider by calling the number on the back of your card. A representative should be able to explain your coverage and may even point you towards participating providers in your area.
PHPs are covered under many insurance programs, so this level of care may be more affordable than you think. For a realistic cost assessment, gather information about your insurance deductibles and copay amounts and discuss payment with prospective programs.5
If you do not have insurance currently, call your county's assistance office to explore your eligibility for available options like utilizing the Affordable Care Act to access coverage.6 They can also suggest area agencies that offer reduced fees for people based on their income and level of need.
People without insurance may still be able to access PHP treatment by:
Working with the PHP to finance treatment.
Asking about sliding scales (cost adjustment based on need).
Looking into loans from banks, healthcare companies, or friends.
Utilizing crowdfunding websites.
Money will often be a factor in addiction treatment, but getting the help you need is priceless. For many, PHPs are the best fit given their treatment needs, the severity of their stressors, and the strength of their support network (or lack thereof), making the cost worth it.
Show Me a Sample Schedule for a PHP for Substance Abuse
Even though there is tremendous variety in the length of stay and cost of partial programs, the hours and schedule of events are fairly standard. Many programs begin between 9 a.m. and 10 a.m., with a brief check-in followed by a half-day to a day's worth of treatment.7 Full-day programs typically end 6 hours after the starting time— between 3 p.m. and 4 p.m—while half days last approximately 3 hours.1,7 Groups and therapies may shift from day to day, for example, some days might include family therapy whereas others will focus on individual therapy.
Sample Schedule:8
10 – 10:50 a.m. – Community meeting.
11 – 11:50 a.m. – Individual therapy.
12 – 12:50 p.m. – Skills Group.
12:50 – 2:00 p.m. – Lunch.
2:00 – 2:50 p.m. – Skills Group.
3 – 3:50 p.m. – Community meeting.
The daily repetition of the schedule is helpful for individuals in recovery to establish a sense of consistency and stability. During group sessions, patients may participate in:7
Health and wellness education to inform clients about how diet, exercise, and sleep affect recovery.
Weekend planning that establishes a schedule to avoid relapse and focus on healthy behaviors outside of treatment.
Healthy life skills, such as cooking, cleaning, and bill paying, to improve basic self-care and functioning.
Safe action planning to build effective strategies to manage triggers and crises.
Mood management therapy to delve into and process concerning thoughts and emotions.
Arts therapy which uses painting, sculpting, writing, music, and dance to help patients express and process their emotions.
Pharmacological education to discuss and ask questions about medications and their role in recovery.
Dual diagnosis education to learn about the interaction between addiction and mental health.
By offering a comprehensive group of treatments, PHPs offer people tools that extend beyond recovery. PHPs provide skills they need to succeed in life.
Sources:
Department of Health and Human Services: Nebraska. (n.d.). Partial Hospitalization – MH – Adult (Managed Medicaid only Service).
Substance Abuse and Mental Health Services Administration. (2015). Detoxification and Substance Abuse Treatment.
French, M. T., Popovici, I., & Tapsell, L. (2008). The Economic Costs of Substance Abuse Treatment: Updated Estimates and Cost Bands for Program Assessment and Reimbursement. Journal of Substance Abuse Treatment, 35(4), 462–469.
American Addiction Centers. 2018.
Centers for Medicare & Medicaid Services. (2017). Medicare & Your Mental Health Benefits.
gov. (n.d.). Health Care/ Medical Assistance.
Virginia Health System – Dominion Hospital. (n.d.). Adult Partial Hospitalization Program (PHP).
University of California, San Francisco. (n.d.). PHP/ IOP Hours and Schedule.