To find good addiction treatment in Orange County, California families and individuals have to decide what kind of treatment services will most benefit them.
A detailed assessment and evaluation prior to treatment can help you better understand what level of care you need. If you're physically dependent on one or more drugs and you've been using for some time, you may need medical detox followed by an inpatient rehab. If your drug use has only recently begun and you've got a great support system at home, you may do well with an outpatient program. A professional doctor or addiction specialist can help you determine what is right for you. According to the National Institute on Drug Abuse, treatment needs to be comprehensive (must address all the patient's needs), and longer programs (90+ days) lead to better outcomes.1
Treatment can be public (state-funded) or private. Private drug rehab providers are typically more readily accessible than public providers. In many instances, they can provide a wider range of treatment options, services, and amenities as well as specialty programs.
Orange County Addiction Statistics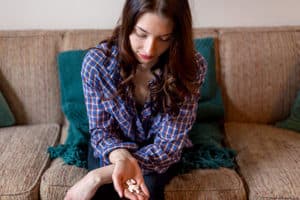 According to a 2017 report, drug – and alcohol-related overdose deaths in Orange County increased by 82% between 2000 and 2015.2 The same report also found that: 3
 Each year, more 5,500 hospitalizations result from overdoses.
 Almost 700 people die in the county from overdoses every year.
In 2018, 45% of the drug overdoses in California involved opioids. Overdoses from synthetic opioids such as fentanyl saw a large increase that year, and deaths involving heroin saw a rise as well. 4
Too many California residents have been stricken by the extreme consequences of drug use. There were close to 4,800 new diagnoses of HIV in California alone in 2017. Many of these diagnoses were attributed to injection drug use (IDU). 4 Among females, more than 1/5 of the new diagnoses were the result to of IDU. 4
There were also 103 new cases of acute hepatitis C and a close to 319,0000 people living with the disease in the state in 2017 .4
Overdose accounted for nearly 40% of all accidental deaths in Orange County in 2018, and of the 369 suicides in the OC that year, 61 involved drug overdose.5
How Is Orange County Addressing the Problem?
One of the biggest drug-related problems in the Orange County and across the United States is opioid abuse and overdose. In response to the opioid crisis, a 19-organization coalition launched SafeRx OC, the Orange County Collaborative on Prescription Drug Abuse. This coalition brings together a multitude of medical experts and organizations to curb the tide of prescription drug abuse in the county.6
Other ways Orange County officials are attempting to help stem the tide of opioid abuse are:6
Prescription drop-off locations for OC residents with unused medications to safely dispose of them.
Trainings on overdose recognition and how to use naloxone (Narcan), the opioid overdose reversal medication.
Other resources available to OC residents include the following:6
Factors That Make a Great Rehab Program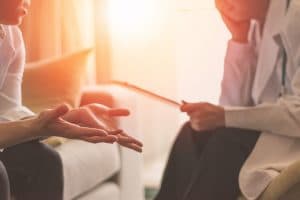 A great rehab program will offer unique services to the people it serves, catering to each individual separately. Programs that can accommodate the patient's full spectrum of needs (such as those that treat co-occurring mental health disorders) provide a good, solid foundation for long-term recovery.
Treatment programs for addiction are tailored, based in part on the primary drug of abuse and the presence of any other mental disorders. Other factors that will play into a treatment plan include the patient's history of drug use, prior rehab stays, how long the patient can devote to treatment, and personal preference. Great rehabs will take all of these issues (and more) into consideration when creating the right treatment plan for you. The treatment process may involve one or more of the following levels of care:
Medical detox. Medical detox is designed to smooth the transition between intoxication and sobriety by easing withdrawal symptoms and keeping the patient safe. Treatment teams use a combination of therapy, medications, and medical supervision to ensure that people overcome substance dependence in safe, monitored way.
Inpatient rehabilitation. A substance-free environment where the days are carefully planned provides safety and structure for the newly recovering individual. Therapy, process groups, and skills training are major components of an inpatient program.
Partial hospitalization programs (PHP). Often called "day treatment," this form of care involves the patient attending treatment for the better part of the day and returning home at night.
Intensive outpatient program (IOP). This type of care involves intensive treatment where the patient goes to a program for several hours at a time, but total hours in treatment is less than a PHP.
Outpatient treatment. A good option for those who've completed more intensive programs, this provides a minimum number of therapy hours per week and serves as a good way for those living in recovery to check in and stay on track.
A great rehab program will offer a full continuum of care and be consistently reassessing individuals throughout a program, offering them the ability to transition between levels of care when needed. Individuals may step down or up in the level of care they require as rehab continues.
Treatment services and therapy modalities that are research-based and current prove a commitment to excellence, so it's important to look for this in a program.
Other factors that make a great rehab include those that matter to you. Look for features you want in a program and not necessarily what someone else recommends. You'll do your best in a program that meets your specific needs. Some offerings that people tend to look for include:
Medical professionals on staff.
Case managers.
12-Step program involvement.
Medication-assisted treatment (MAT).
Individual counseling/therapy.
Group therapy.
Skills training.
Relapse prevention training.
Family/couples therapy.
Healthy meals.
Gyms/fitness opportunities.
Holistic therapies like yoga, massage, or acupuncture.
Aftercare planning.
10 Steps for Finding a Good Rehab Program in Orange County
Here are some steps for choosing a great program in Orange County: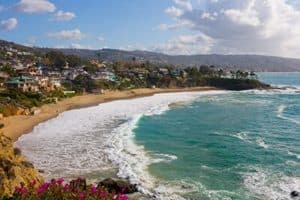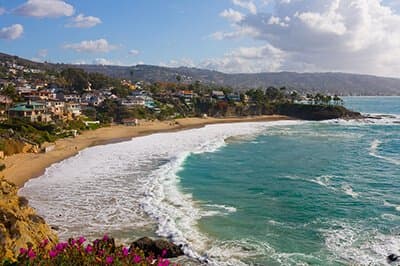 Educate yourself on treatment options, types, and available providers. There are many different forms and levels of rehab from inpatient detox and rehab to outpatient services.
Find out what is needed to enroll in a program. Some programs may require a referral from a primary care, medical, or mental health provider. Some rehab programs may have immediate availability while others may have a waiting list.
Ask around for personal referrals, reviews, and recommendations.Mental health, medical, and primary care providers can be great sources of professional information. Members of local support groups and people who have completed rehab programs and are currently in recovery can offer personal advice and knowledge.
Find out what the program entails and how it is structured. How many hours a day/week are spent in therapy? What does a typical daily schedule look like, and how long does the program run? Typically, the longer a person remains in treatment, the better.1
Determine the types of therapy, counseling, amenities, and services that are offered. Programs that have many different options and specialty services may be apt to cater to specific circumstances and situations. For instance, a person may feel more comfortable in a gender-specific program or one that caters to LGTBQ+ communities, etc.
Check into insurance and payment plans. Rehab facilities often have staff members on hand who can help families navigate their health insurance to determine how and if it can be used to pay for treatment services and to what degree. Payment plans and other budgeting options are often available as well.
Ask about licensing and accreditations that both staff and the facility have as well as the ratio of staff to clients. Facilities in Orange County should be licensed through the California Department of Health Care Services (DHCS) Substance Use Disorder Compliance Division (SUDCD). Drug rehab facilities can choose to obtain further accreditation to show their adherence and commitment to a higher standard and quality of care, such as accreditation from the Joint Commission.
Ensure that treatment is individual and tailored to each person specifically. Addiction affects everyone differently, and rehab programs need to reflect this in their treatment services and options.
Figure out the importance of location and involvement of family. A facility that is tucked out of the way may provide more privacy and confidentiality. Finding a location close to home may be helpful though, so family can visit and be involved in the treatment and recovery process. Family members and loved ones play a vital role in recovery, and it is important to ensure that they are included if appropriate.
Determine what types of aftercare support and/or alumni programs the drug rehab program offers. Recovery is an ongoing process, and support after completing a program is needed to minimize relapse. Many drug rehab programs offer continuing support through peer groups, educational services, and alumni programs that provide sober fellowship. This can be incredibly helpful, particularly in early recovery.
Best 12 Step (AA) Meetings in Orange County, CA
Orange County is home to a very vibrant and strong Alcoholics Anonymous (AA) community that holds more than 140 meetings each and every week. People who are interested in attending a meeting can use the online tool to search for a meeting any day of the week.
Some meetings are open, while some are closed to only AA members. When you search for meetings, you'll be able to tell which meetings are open because they will have an "(O)" next to it. Closed meetings will have a "(C)".
If you're just considering AA and you're nervous, reading about some of the basics may help you. To start, understand that you won't have to give your name, and you won't even be required to speak. You can simply show up. And AA's focus on anonymity means no one will tell anyone you were at a meeting.
Laguna Treatment Hospital's parent company, American Addiction Centers, also now offers virtual 12-Step meetings for those who are unable to leave home to get to a meeting. This convenient option makes it easy to stay connected to your support circle in tough times.
Why Ask for Help?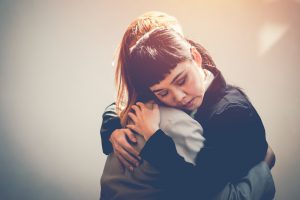 Asking for help for an addiction may feel like an impossible task, but once you decide to do it, you might find it to be a huge relief." Simply saying the words "I need help" out loud can be transformative and can bring you a sense of resolve to do that work required to recover from the disease of addiction.
When you're ready to reach out, we can help. Our admissions navigators understand addiction and are here to talk with you compassionately and confidentially about your options for rehab in Orange County. Taking the first step makes all the difference. Call us at 949-565-2377 to discuss how our Orange Country drug rehab, Laguna Treatment Hospital, can help you get your life back.
References: