To find good treatment in Orange County, California families and individuals have to decide what kind of treatment services will most benefit them. Addiction is a personal and individual disease, and there are many different forms of
treatment services offered
by a multitude of providers.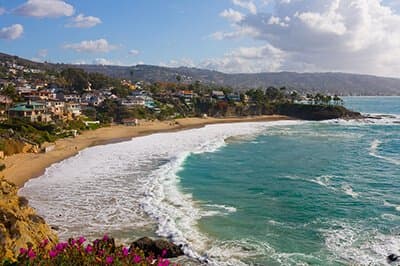 A detailed assessment and evaluation prior to treatment can help individuals to better understand what level of care will be ideal. Individuals struggling with significant drug dependence benefit from a medical detox program followed by a residential, or inpatient, drug rehab program. Someone who has a strong home support system and family, school, and work obligations that need to be attended to, and who has been battling drug abuse for a shorter period of time and to a lesser extent, may prefer an outpatient drug rehab program that can be tailored around their existing schedule. Rehab programs should be comprehensive, and the National Institute on Drug Abuse (NIDA) publishes that they should last at least 90 days.
Treatment programs are either publicly or privately funded, and both forms can provide appropriate care depending on need. Public treatment programs managed through the
Orange County Health Care Agency
(HCA) through the
Behavioral Health Services
(BHS) division provide care for residents who may struggle financially, families who are using
Medi-Cal
for health insurance, and/or residents who don't have insurance at all.
The OC Links Information and Referral Line can inform and refer locals to drug abuse treatment services in the community. A resource tool provided by the Orange County HCA, the Behavioral Health Services Navigation, can help OC residents learn how to find and obtain drug rehab and mental health services. To find free or low-cost healthcare options in the OC, residents can visit the Coalition of Orange County Community Health Care Centers (COCCC). Another useful tool for finding treatment services regulated by the state is the Substance Abuse and Mental Health Services Administration's (SAMHSA) Behavioral Health Treatment Services Locator.
Private drug rehab providers are typically more readily accessible than public providers. In many instances, they can provide a wider range of treatment options, services, and amenities as well as specialty programs.
10 Steps for Finding a Good Rehab Program in Orange County
Here are some steps for choosing a great program in Orange County:
Educate yourself on treatment options, types, and available providers. There are many different forms and levels of rehab, such as detox services, inpatient services, partial hospitalization programs (PHPs), intensive outpatient programs (IOPs), outpatient services, and support group programs.
Find out what is needed to enroll in a program. Some programs may require a referral from a primary care, medical, or mental health provider. Some rehab programs may have immediate availability while others may have a waiting list.
Ask around for personal referrals, reviews, and recommendations from people who know. Mental health, medical, and primary care providers can be great sources of professional information. Members of local support groups and people who have completed rehab programs and are currently in recovery can offer personal advice and knowledge.
Find out what the program entails and how it is structured. How many hours a day/week are spent in therapy? What does a typical daily schedule look like, and how long does the program run? Typically, the longer a person remains in treatment, the better.
Determine the types of therapy, counseling, amenities, and services that are offered. Programs that have many different options and specialty services may be apt to cater to specific circumstances and situations. For instance, a person may feel more comfortable in a gender-specific program or one that caters to adolescents or the elderly.
Check into insurance and payment plans. Rehab facilities often have staff members on hand who can help families navigate their health insurance to determine how and if it can be used to pay for treatment services and to what degree. Payment plans and other budgeting options are often available as well.
Ask about licensing and accreditations that both staff and the facility have as well as the ratio of staff to clients. Facilities in Orange County should be licensed through the California Department of Health Care Services (DHCS) Substance Use Disorder Compliance Division (SUDCD). Drug rehab facilities can choose to obtain further accreditation to show their adherence and commitment to a higher standard and quality of care, such as accreditation from the Joint Commission.
Ensure that treatment is individual and tailored to each person specifically. Addiction affects everyone differently, and rehab programs need to reflect this in treatment services and options.
Figure out the importance of location and involvement of family. A facility that is tucked out of the way may provide more privacy and confidentiality. Finding a location close to home may be helpful though, so family can visit and be involved in the treatment and recovery process. Family members and loved ones play a vital role in recovery, and it is important to ensure that they are included if appropriate.
Determine what types of aftercare support and/or alumni programs the drug rehab program offers. Recovery is an ongoing process, and support after completing a program is needed to minimize relapse. Many drug rehab programs offer continuing support through peer groups, educational services, and alumni programs that provide sober fellowship. This can be incredibly helpful, particularly in early recovery.
Factors That Make a Great Rehab Program
There are over 14,500 specialty drug addiction programs in the United States, NIDA publishes. Each will offer their own set of services, types of care, and amenities.
There are certainly some things that can make a program potentially more beneficial than others. Good programs have highly attentive staff members who can help families budget for and find attractive treatment options that will suit them best. A great rehab program will offer unique services to the people it serves, catering to each individual separately. Programs that can accommodate specific demographics, such as age-specific programs, can ensure that individuals feel comfortable in their surroundings.
Care should be integrated for co-occurring medical and mental health issues. SAMHSA reports that nearly 8 million Americans struggled with both mental illness and addiction in 2014. Rehab facilities that can offer simultaneous and integrated care for co-occurring disorders are optimal for individuals struggling with both mental health concerns and addiction.
A drug rehab program should provide a comprehensive assessment prior to admission in order to determine the optimal level and type of care that should be provided. Levels of drug rehab include:
Medical detox: This is a short-term program that allows drugs to process safely out of the body, often with the aid of medications and around-the-clock medical and mental health support and supervision.
Outpatient services: These can be scheduled around existing obligations. They may include counseling, group and individual behavioral therapies, life skills training, educational programs, relapse prevention training, medication management, and support group meetings.
Intensive outpatient programs (IOPs): These programs offer a minimum of nine hours of programming a week through at least three sessions.
Partial hospitalization programs (PHPs): These are short-term, intensive, and highly structured programs for several hours daily with programming similar to that of an inpatient drug rehab program.
Inpatient drug rehab: Individuals remain on site for the duration of the program, receiving around-the-clock care, supervision, support, and structured programming.
Aftercare services: Individuals should receive ongoing support following completion of a drug rehab program that includes follow-up care and services in recovery.
A great rehab program will offer a full continuum of care and be consistently reassessing individuals throughout a program, offering them the ability to transition between levels of care when needed. Individuals may step down or up in the level of care they require as rehab continues.
Treatment services and therapy modalities that are research-based and current prove a commitment to excellence, so it's important to look for this in a program. Additional offerings, such as nutrition planning, healthy meals, fitness opportunities, creative outlets, and sober recreational events, can attend to the whole person, aiding in overall health and wellness.
Staying busy and focusing on both physical and mental health during drug rehab is important for healing the entire body and mind. A comfortable and inviting environment can go a long way toward supporting mental health and wellbeing. Rehab programs should be comprehensive, following an individual from assessment through treatment and into aftercare and ongoing recovery, addressing the entire person every step of the way.