When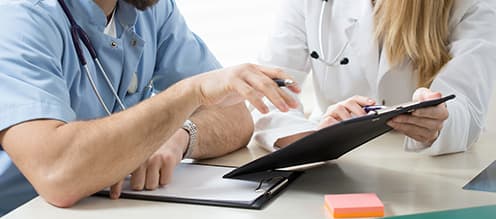 a person is struggling with an addiction to drugs or alcohol, it is incredibly important that they find a treatment program that will encourage them to stay sober.
Today, there are many treatment options available. Medication-based treatment, 12-Step programs, and group therapy are just a few of the many options people use to start their journey toward recovery and keep it going.    
Although most people stick to traditional treatment methods, there are some people who have found success with complementary and alternative medicine (CAM). Also known as holistic treatments, these methods are used by to treat a variety of ailments like headaches, the common cold, and even addiction. The U.S. Department of Health and Human Services reports that around 38 percent of American adults use holistic treatment in their daily lives. 
But what exactly is holistic treatment, and how can it help someone recover from an addiction? In this article, we will discuss some of today's most popular holistic treatments, as well as why some people consider them effective in fighting addiction. However, it is important to know that holistic treatments are most effective when combined with traditional treatment methods, as some of these treatments are not universally accepted by the medical community.
Holistic Therapies
Holistic therapy is a term used to describe any kind of alternative medicine or medical treatment. It considers the whole person – body, mind, and soul – to impart overall wellness and health (hence why it's called holistic). Holistic therapy encompasses a wide variety of practices, including: 
Acupuncture
Biofeedback
Chiropractic medicine
Energy healing therapy, or Reiki
Hypnosis
Herbal supplements
Meditation
Diet and exercise
Yoga
Holistic treatments have become popular additional services in many high-end addiction facilities. Individuals can practice meditation and yoga or get realigned by the chiropractor along with tried and true recovery methods like group sessions and family therapy. There isn't necessarily any harm in using holistic medicine to treat addiction when you're also using traditional scientific methods. However, one question remains: Is holistic therapy effective on its own?
According to Psychology Today, there is no scientific evidence that these treatments are beneficial to people recovering from addiction. There is also little to no evidence that holistic therapy even contributes to longer periods of sobriety.
However, there are several instances of anecdotal evidence (both online and at rehab facilities) where holistic treatment was instrumental in helping a person recover from a drug or alcohol addiction.