Laguna's Alumni Program
The Laguna alumni program is an in-person and online network of people who help each other succeed in recovery. We meet every Friday night at Laguna Treatment Hospital for group and panel discussions. Laguna's dedicated alumni coordinators are continuously working to add new events and benefits.
Many of our alumni work as case managers with current patients. Case managers are patients' very first touchpoint to Laguna Treatment Hospital. They will arrange your travel to the facility, pick you up in-person from the airport and prepare you for the admissions process and next steps. Throughout your stay, your case manager is involved in your treatment planning and care program, so you always have a familiar face to go to if you have questions.
HOPE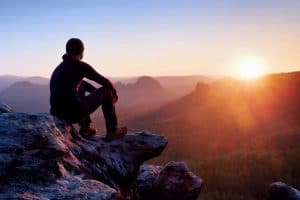 Members of the alumni program's HOPE team (Helping Other People Engage) work with patients during treatment to help them stay committed to completing the program and participating in all groups and therapy sessions.
Having been through Laguna's treatment regimen themselves, they know how hard it can be to stay committed and stay focused. They are motivators and compassionate leaders who want to see you succeed in recovery.
To learn more about our alumni program and offerings, contact us at hello@lagunatreatment.com.