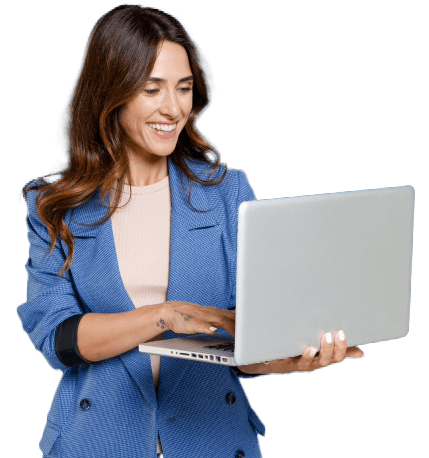 Rehab Types Available at Laguna
Get the help you need for detox and inpatient rehab.
Learn about the different types of addiction rehab offered at our Southern California drug and alcohol treatment facility or check your insurance coverage for addiction treatment benefits.

* These fields are required
Laguna Treatment Hospital Addiction Treatment Options
Laguna Treatment Hospital is the first choice for medical detox in Orange County, California. By providing a fully integrated hospital-based detox and residential inpatient program, patients are assured of a safe, comfortable experience in a soothing environment. Our certified nursing staff provides 24-hour medical monitoring from admission to discharge.
Finding The Right Level of Rehab Care
Finding the Right Level of Rehab Care
Our levels of care include:
Aftercare planning and alumni network
Our continuum of care offers patient assessment, stabilization, education, skill-building, and relapse prevention. Many patients start with our medical detox program and continue on with inpatient or residential treatment.
Additionally, participants can work with their case manager to transition from our residential treatment into the outpatient program of their choice. Laguna's administration staff can connect you with our network of trusted outpatient providers to meet your ongoing needs in recovery.
Medical Detox for Drugs & Alcohol
Medical Detox for Drugs and Alcohol
Laguna Treatment Hospital specializes in medically supervised detoxification and withdrawal management using medication-assisted treatment (MAT). Laguna is the first addiction treatment center in Orange County to be licensed as a chemical dependency recovery hospital.
Laguna Treatment Hospital has full-time nurses on staff who closely monitor guests during the early phases of recovery. Our expert medical staff members are available on site or by phone 24/7 to carefully and safely guide individuals through detoxification.
Around-the-clock patient monitoring ensures a safe and comfortable environment during detox and throughout the rest of our intensive residential treatment program.
Inpatient/Residential Addiction Treatment
Inpatient/Residential Addiction Treatment
In our inpatient rehab (or intensive medical rehab), our comfortable therapeutic milieu creates an atmosphere where patients can immerse themselves in a recovery mindset as they progress in treatment.
Our 24-hour staff are available to assist guests with living skills and the supports they need to handle the physically and mentally painful issues related to their substance use.
Residential Drug & Alcohol Rehab Services
Laguna Treatment Hospital has structured, evidence-based programming that helps individuals address the negative thoughts and behaviors that underlie addiction, teaches relapse prevention skills, and so much more.
Laguna Treatment Hospital's hotel-like facility provides a calm, soothing place for patients to focus on their prescribed treatment regimen in a live-in rehab environment.
Residents receive individual and group therapy, attend doctor's appointments and 12-step meetings, and participate in supplemental therapies like art. Daily schedules are well-structured and allow patients plenty of time to rest and recover physically, mentally, and emotionally.
Laguna staff understand that patients come to us at different stages of life with different needs and life experiences. For this reason, we now offer some age-specific groups and a young adult treatment track. This affords all patients a chance to meaningfully connect to peers at similar stages of life.
Rehab Aftercare Planning & Continued Recovery
Rehab Aftercare Planning & Continued Recovery
Prior to discharge, all Laguna Treatment Hospital patients work with their case managers to finalize the details of their travel, housing, outpatient schedule, prescriptions, and doctor's appointments.
We will also assist you in finding transitional supportive housing. We will also connect you to our
network of Laguna alumni.
What Makes Us Unique
Industry Accredited, Exceptional Care
We hold ourselves to the highest standards, and it's apparent in our A+ rating with the Better Business Bureau and the accreditations and memberships we hold.
We've Supported Thousands With Their Recovery
My sister recently came home from Laguna Treatment Hospital and our entire family is shocked at how good she's doing. I have my sister back. I can't thank you enough for whatever you did to help our family. 5 stars!