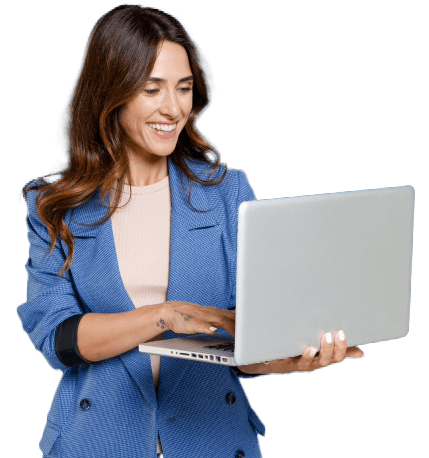 Inpatient Rehab for Alcoholism & Drug Abuse
Inpatient Addiction Treatment in Southern CA
What to expect in inpatient rehab, everything you need to know about residential addiction treatment at Laguna Treatment Hospital in Orange County, CA.
* These fields are required
About Our Inpatient Rehab Program
Laguna Treatment Center in Orange County is part of American Addiction Centers (AAC), a company that operates many different treatment facilities across the United States, ensuring high-quality care is always nearby, wherever you go.
How Does Inpatient Rehab Work?
How Does Inpatient Rehab Work?
With or residential treatment, you'll stay at the facility 24/7.1 Many people find that undergoing residential rehab helps them gain the skills they need to remain in long-term recovery.2
Anyone struggling with addiction may benefit from inpatient treatment; however, it can be especially advantageous for people with co-occurring disorders or who lack a safe, stable home environment.1
At our Orange County inpatient rehab & detox facility, residential patients participate in a structured daily routine involving a combination of evidence-based treatment approaches. They are also able to enjoy our many features and amenities that make the stay comfortable, such as a fully equipped gym, private rooms (for an additional cost), and swimming pool.
The focus of rehab is to help you:3
Gain the motivation to stay sober.
Develop skills to recognize the triggers that lead to drug or alcohol use.
Repair negative thought and behavioral patterns.
This is accomplished primarily through various research-based addiction therapies, as well as medication for addiction treatment, which may be administered to some patients during detox and rehab. Clinicians at our Orange County inpatient rehab facility will approve the use of medications on a case-by-case basis.
How Long Is Inpatient Rehab?
The duration of inpatient rehab for addiction treatment will vary according to your individual needs. At our Orange County inpatient rehab facility, addiction treatment can range anywhere from a short-term rehab program or a 30-day rehab program to longer-term addiction treatment, like a 2–3 month-long rehab program.
Addiction treatment typically consists of a short period of medical detox, followed by the rehabilitation phase. Detox allows those who need it to withdraw safely and comfortably under medical supervision, while rehab helps foster the tools and mindset required to maintain lasting sobriety after treatment ends.4,5 
What Happens After Inpatient Addiction Treatment?
As you near the end of your stay in our Orange County residential treatment facility, a case manager will meet with you to outline an aftercare program. Continuing care can help maintain focus and build a reliable sober network of peers.
Our Orange County inpatient rehab facility has a robust rehab aftercare program that can refer you to doctors, therapists, outpatient addiction treatment programs, local 12-Step recovery programs or other mutual help groups, and sober-living facilities. Additionally, you'll have access to the Alumni App, which will track your progress and allow you to stay connected with our recovery community.
Some Laguna Treatment alumni become part of the HOPE (Helping Other People Engage) program and help current patients stay motivated and focused during group counseling sessions.
An Average Day in Inpatient Addiction Treatment
An Average Day in Inpatient Addiction Treatment
A Typical Day at Laguna Treatment Hospital*
6:45 am
Wake up and breakfast
7:40 am
Medications (as needed) and daily check-ups
9:00 am
Group and individual therapy sessions
1:15 pm
More counseling sessions
6:15 pm
Alcoholics Anonymous (AA) and Narcotics Anonymous (NA) meetings
7:30 pm
Evening activities, check-ups, and medications (as needed)
Does Health Insurance Cover Inpatient Addiction Rehab in California?
Does Health Insurance Cover Inpatient Addiction Rehab in California?
Yes, most health insurance policies in California will cover addiction treatment in some capacity.6 Federal and state laws require most insurers to provide the same level of coverage for substance use treatment that they do for medical and surgical services.7 Additionally, California recently adopted new standards that expand mental health and substance use treatment benefits and make it harder for insurers to deny coverage.8
Laguna Treatment Hospital in Orange County, CA, accepts plans from many major insurance companies, including:
Check your insurance coverage for addiction treatment by completing this confidential . You'll need:
Your email address.
The name of your insurer.
Your member ID number.
If you find the out-of-pocket costs too expensive, or don't have insurance coverage, there are other ways to pay for rehab that make costs more manageable, such as financing.
Don't let cost become a barrier to getting the care you need. Inpatient rehab at Laguna Treatment Hospital in Southern California can help you turn your life around. To start addiction treatment as soon as possible, reach out to an admissions navigator at today.
Why Choose Laguna Treatment Hospital for Inpatient Rehab?
Why Choose Laguna Treatment Hospital for Inpatient Rehab?
At Laguna Treatment Hospital in Orange County, CA, you'll receive the highest standard of care from our medical and clinical staff. Our team has years of experience providing care, compassion, and evidence-based treatment for addiction and co-occurring mental health disorders. We offer personalized care with a high provider-to-patient ratio.
Our hospital-based detox is located on-site at our Orange County inpatient facility, allowing for a comfortable transition to our residential rehab programs. Additionally, we are the first licensed chemical dependency recovery hospital (CDRH) in Orange County.
Conveniently located near San Diego and Los Angeles, Laguna Treatment Hospital in Orange County, CA, is known for its relaxing, luxurious setting.
Benefits of an American Addiction Centers (AAC) Rehab Facility
As a part of the largest network of inpatient rehab for addiction treatment facilities in the country, Laguna Treatment Hospital offers the AAC 90-Day Brand Promise.
While any safe, evidence-based form of addiction treatment is beneficial, research shows that rehab is most effective when it lasts a minimum of 3 months.4
We stand behind our programs at American Addiction Centers. If you complete 90 consecutive days in treatment (whether inpatient, outpatient, or both), you'll qualify for a complimentary 30-day rehab program at an AAC facility should you suffer a setback.
Your Path to Recovery at Laguna
When you're ready to get help, we're here to support you every step of the way. Beginning with hospital-based detox, our life-changing program will offer you a new way forward.
Get Admitted

The admissions process at Laguna Treatment Hospital is a simple one. When you call one of our admissions navigators, they can walk you through important next steps and

Detox Safely

In our facility, you can rest assured that you will detox safely. Our staff will monitor you 24/7 and provide detox and comfort medications to ease withdrawal symptoms, while at the same time preparing you to transition to ongoing treatment.

Gain Recovery Skills in Inpatient Rehab

After detox, continued treatment helps develop the toolbox of skills you'll need to live in recovery. At Laguna, we set you up for success with evidence-based therapies, skills training, and aftercare planning.
Our Admissions Process
Check Your Insurance Instantly
Are You a Veteran in Need of Support?
Thank you for your feedback.
American Addiction Centers (AAC) is committed to delivering original, truthful, accurate, unbiased, and medically current information. We strive to create content that is clear, concise, and easy to understand.
While we are unable to respond to your feedback directly, we'll use this information to improve our online help.