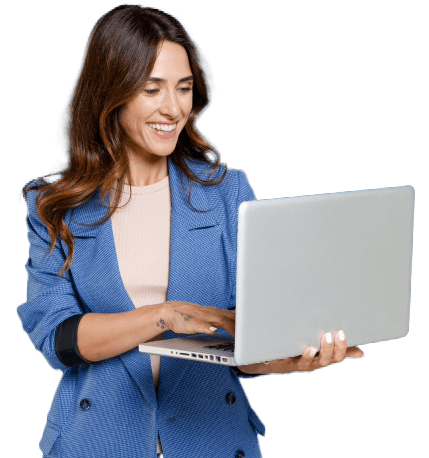 What Is Aftercare & How Does It Support Recovery?
Aftercare treatment is an important part of the recovery journey and preventing relapse after treatment.
Drug and alcohol addiction is a complex but treatable disease. For many, recovery is a lifelong process and aftercare can be an important part of it. This article with explore what rehab aftercare is, rehab aftercare program options, the benefits of aftercare, and how to create an aftercare plan.

* These fields are required
What Is an Aftercare Program?
Aftercare programs are commonly referred to as "continuing care" and "step down care,"2 and provide a continuation of treatment, but in less intensive setting than an inpatient setting,3 such as residential rehab. Rehab aftercare programs can include sober living, outpatient programming, group meetings, family therapy, individual counseling, or a combination of these.
Research over the years has demonstrated that aftercare is an "important component of effective treatment for substance use disorder" for individuals in recovery. Aftercare treatment can be beneficial to anyone, but is especially helpful to individuals who are at a higher risk for relapse, who do not have sufficient support in their day-to-day environments, or who are in recovery from severe substance use disorders.2
Benefits of Aftercare
There are many benefits to attending aftercare after drug and/or alcohol rehab. Aftercare rehabilitation helps patients keep the momentum of recovery moving forward for long-term success.2 Benefits of aftercare include:
Maintaining initial treatment progress/abstinence.2
Relapse prevention.2
Increasing self-confidence and self-management.2
Goal setting and identifying barriers to the achievement of goals.2
Connecting to community resources and other sources of support.2
Addressing recovery issues including housing, employment, and learning to find enjoyment in "sober" activities.2
Helping to resolve family issues resulting from the effects of active addiction.4
Understanding the psychological and physiological roots of addiction.4
Aftercare Treatment Programs
Different Types of Aftercare Programs to Consider
Similar to residential rehab, aftercare programs will be different for everyone. Most rehab programs, including Laguna Treatment Hospital, offer aftercare planning services while the patient is in treatment so that they have a smooth transition once their program is complete.
Laguna's medical staff will evaluate your physical and mental health, as well as your progress in addiction therapy to develop an aftercare program that fits your needs. Plans can consist of  a combination of any number of programs including support groups, sober living, alumni programs, therapy, and many more.
At Laguna, we also work to develop community partnerships so our patients have access to the resources they need long after they leave our facility.
Outpatient Treatment Programs
Sometimes people can benefit from more structured care once they leave inpatient rehab. Outpatient treatment is one of those options. Laguna Treatment Hospital is a member of the American Addiction Centers network of addiction treatment providers and has partnered with its sister facility, Desert Hope in Las Vegas, NV, to offer outpatient programming.
In outpatient treatment you'll participate in individual therapy, group meetings, and other addiction-focused healthcare options, but with the flexibility to participate in your day-to-day life.
Alumni Aftercare Programs
Once you are a part of the Laguna family, you are always a part of the Laguna family. Laguna Treatment Hospital has a vast alumni program with a network of people in-person and online helping each other succeed in lasting recovery.
The alumni program, HOPE (Helping Other People Engage), has a dedicated team of compassionate alumni coordinators that bring new events and benefits to help past and present patients keep their recovery momentum moving forward.
AAC Alumni App
Laguna Treatment Hospital's parent company, American Addiction Centers, created an app that helps alumni:
Track the progress you're making toward your recovery goals.
Keep a gratitude journal.
Participate in wellness challenges.
Consume recovery-related content.
Get and stay connected to a supportive alumni community.
Our alumni may sign up easily and quickly for the Laguna alumni app by completing this online form.
Sober Living for Aftercare
Sober living, also known as transitional housing, offers an independent living environment for individuals to transition from structured treatment back into day-to-day life.
Although Laguna Treatment Hospital does not have its own sober living program, they are partnered with their sister facility Desert Hope to provide sober living services. Desert Hope's sober living program offers:
Apartment-style accommodations.
Chef-cooked meals.
Daily transportation to treatment and other services.
Continuation of the AAC curriculum.
Gym access and exercise/lifestyle classes hosted by The Phoenix.
Housekeeping services.
Laundry facilities.
Free Wi-Fi.
Phone and cable TV in each room.
Non-smoking rooms.
House managers on staff.
Sober living programs can be a great form of aftercare because of their built-in support networks, which can be especially beneficial for individuals who do not have a safe or supportive living situation to return to.6 Sober living also offers a safe space to practice "sober skills" learned during formal treatment, all while helping people ease back into everyday life.
Finding Support Groups
Support groups like SMART recovery and 12-step programs can be helpful during intensive addiction treatment and also as part of an aftercare plan. As part of an aftercare program, support groups aim to help individuals maintain the positive changes that they made during more formal treatment programs, while continuing to build on skills needed for long-term success.7 Support groups also provide people with peer role models, support, advice, and sober friendship networks.6
Alcoholics Anonymous (AA) and Narcotics Anonymous are two popular examples of 12-step programs that have supported thousands in their substance use disorder recovery. Research on programs like AA have shown that they have a positive effect on social and psychological outcomes.6
Ongoing Aftercare Therapy
Ongoing therapy in an outpatient setting is a common component to aftercare post-treatment. The frequency per week and type of therapy varies, depending on each individual's needs. Aftercare addiction therapy may be in the form of group sessions, individual therapy, or both.
Aftercare therapy may be especially helpful for people with substance use disorders and co-occurring mental health disorders, such as anxiety or depression, because of the chronic and cyclical nature of these disorders.4
Common addiction and co-occurring mental illness therapies include:
Cognitive behavioral therapy (CBT).
Dialectical behavioral therapy (DBT).
Motivational Interviewing (MI).
Family therapy.
Medication Management for Aftercare
For some, medication can be a helpful tool throughout the various stages of addiction treatment, including aftercare.8 However, not every patient requires the use of medication. Each incoming patient at Laguna Treatment Hospital is assessed by a clinical team to form a comprehensive treatment plan including if and what medications may be used.
Finding Aftercare Treatment
How to Create Your Own Aftercare Plan
As mentioned previously, many drug and alcohol addiction rehabs provide aftercare planning services. At Laguna Treatment Hospital, patients work with a treatment team to develop a unique aftercare plan as no single type of aftercare treatment is appropriate for everyone.1
Aftercare plans will vary depending on each individual's past history, current circumstances (including home support and transportation), and future goals. It is also important to note that aftercare plans are not static, meaning that patient progress is continually assessed and treatment is modified as necessary to maintain growth.1
Find the Best Aftercare Program Near You
Finding the best aftercare program for you or knowing what to do immediately after addiction treatment can seem scary, but it doesn't have to be! Laguna Treatment Hospital has a dedicated team of knowledgeable and compassionate professionals to connect you with the right level of addiction treatment and lead you through aftercare planning.
If you think that you or a loved one may benefit from Orange County rehab for drug and alcohol addiction, reach out to our admissions navigators available 24/7 at to answer all of your questions including the rehab admissions process and how to pay for rehab.
Next Steps
Treatment at Laguna