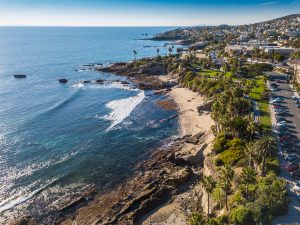 The landscape of addiction treatment in Orange County, California has had its influx of options. Commonly known as the "Rehab Riviera," potential patients and clients struggling with addiction had two starkly different choices in a county of 3 million people: 1) entering an institutional facility, or 2) choosing from hundreds of "mom and pop rehab shops" that dotted the coast. For many people, the options were lacking. Institutional programs offered what they needed clinically but lacked human connection, and "mom and pop shops" offered the human connection but often lacked the clinical care they needed.
Filling the Gap
American Addiction Centers saw this gap in treatment and took the steps to convert an older healthcare facility into a state-of-the-art addiction treatment facility offering a comprehensive program that combines evidence-based therapies, staff support, hospital-based detox, and more. Laguna Treatment Hospital emerged on the scene in the mid 2000's, offering a full medical presence with a hotel rehabilitation feel.
Laguna Treatment Hospital stands apart from many programs that offer little more than a sober place to detox and is the first program in Orange County to be licensed as chemical dependency recovery hospital. Laguna Treatment Hospital has the staff and resources to care for a wide range of clients and accepts individuals struggling with co-occurring mental health disorders. Laguna offers safe medical detox with 24-hour nursing support and an easy transition to a broader treatment program in a comfortable facility only a short drive to the beach.
Laguna Treatment Hospital was dedicated to the prevention of the opioid crisis long before it received mainstream attention. Laguna staff, many of whom have felt personally the impact of addiction, were ready to "roll up their shirtsleeves" and tackle the growing crisis.  While the official ribbon cutting of Laguna Treatment Hospital as an AAC facility was in June of 2016, they were already hitting the ground running to raise awareness of addiction in the Orange County area. Laguna staff are continuing their efforts to not only treat addiction but to de-stigmatize the disease and make it clear to the community and those struggling (as well as their families) that there is no shame in asking for help. Addiction is a treatable condition and not a moral failing. The face of addiction could be a professional, a family member, a patient with a bad prescription, or even a person off the street.
Life-Changing Treatment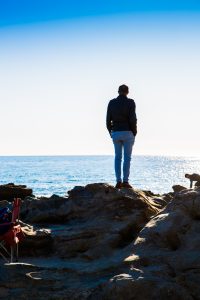 With 93 beds, an integrated dual diagnosis approach and a focus on the job of recovery, Laguna Treatment Hospital took the time to invest in methods and practices different from their competitors, including a full spectrum of the highest-quality care—7 days a week, psychologists, internists, and nurse practitioners, all trained in the treatment of addiction, can be found on site. Laguna maintains the highest level of both accreditation from the Joint Commission, as well as Chemical Dependency Recovery Hospital (CDRH) licensure from the California Department of Public Health.
If you are struggling with addiction and want a life-changing recovery experience where you can gain the tools and resources you need to stay sober in the long-term, check out our program.