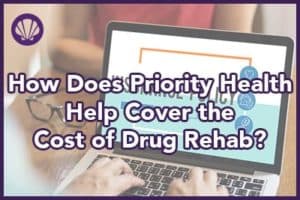 A nonprofit health insurance company, Priority Health strives to offer quality healthcare options that are affordable and community-based, focusing on improving quality of life for its members. The second largest health plan in Michigan, where Priority Health is based, the company offers health insurance plans for families and individuals, employers and employees, and Medicare and Medicaid plans.
Health insurance plans offered by Priority Health will vary based on where a person lives, what type of coverage they are seeking, and what type of policy they want. Insurance plans offered by Priority Health include:
HMO (health maintenance organization) plans: use a network of healthcare providers to offer care to members
EPO (exclusive provider organization) plans: require members to use specific in-network providers for healthcare services
PPO (preferred provider organization) plans: offer a discounted rate for services obtained from in-network providers, though members can seek care from an out-of-network provider for a higher cost
POS (point of service) plans: a mix between an HMO and a PPO, which still have members choose a primary care provider (PCP) within a specified network for healthcare, though members can still seek care outside of the network for a higher cost
HSA (health savings account) plans: allow members to save tax-exempt funds in a specialty account to be used for healthcare expenses
HRA (health reimbursement account) plans: employer-funded and tax-exempt plans that allow members to pay for out-of-pocket healthcare expenses
Medicare plans: for retirees and individuals aged 65 and older, partially federally funded
Medicaid plans: designed for low-income individuals, low-cost or free for eligible individuals
Depending on a person's specific plan and Priority Health insurance policy, at least a portion of drug rehab services and expenses related to addiction treatment can be covered.
Priority Health Insurance Options and Details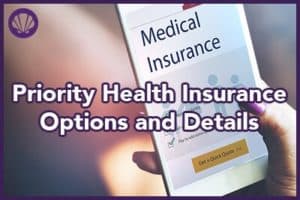 Per the Affordable Care Act (ACA), behavioral health services, which includes drug rehab and addiction treatment options, are included as an "essential health benefit" for insurance coverage. This means that drug rehab services must be covered through health insurance in the same way that other medical and surgical services are.
Often, when a person is seeking drug rehab services and wishes to use health insurance to pay for at least a portion of the costs, the first step commonly involves a PCP or in-network healthcare provider. For HMO and EPO plans, a referral is often needed from an approved provider for specialty services, which includes drug rehab. To find a provider, Priority Health members can use the web-based directory.
Other plans, such as many PPO and POS plans, may not require a referral for these specialty services and may instead ask that individuals obtain preauthorization for things like drug rehab. Verification for treatment services is required prior to enrollment in a drug rehab program and can be obtained directly through Priority Health. To use health insurance coverage to pay for drug rehab, some plans may request this preauthorization or a referral that explains that the services are considered "medically necessary."
Often, drug rehab services are covered up to a certain amount, and members are responsible for the remaining "coinsurance" amount. Once a minimum deductible level has been reached for the year (which differs by plan), coinsurance rates and insurance coverage begin. Members may also need to pay a copay, which is a set amount due when a person receives care, for every office visit or specific service. Insurance plans also have annual deductibles; once these set amounts are reached each year, insurance covers any remaining eligible medical expenses.
Drug rehab services that can be covered by a Priority Health plan include both outpatient and inpatient programs and also group and individual therapy sessions, educational and training workshops, detox services, medication management, and recovery support services. Individuals may need to attempt an outpatient drug rehab program before the policy will cover inpatient treatment services.
Representatives at Priority Health can help individuals to understand their specific policy and what their exact coverage entails. A trained professional at a drug rehab facility can also work with families to optimize health insurance coverage, design a flexible payment plan, walk individuals through how to enroll in a specialty and individualized addiction treatment program, and set up a care plan for treatment and recovery.