Research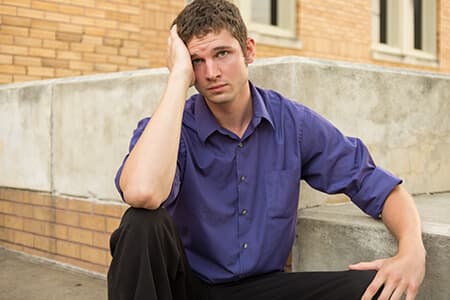 investigating the rates of substance use disorders in the LGBT community compared to heterosexual communities is inconclusive at best. However, according to the Substance Abuse and Mental Health Services Administration (SAMHSA), the overall estimated rate of substance abuse in the LGBT population is higher than it is in the heterosexual population. Research studies suggest that approximately 30 percent of the LGBT population experiences issues with substance abuse, whereas 12 percent of the heterosexual population does. However, it is important to understand that there is no solid agreement on these figures by any particular organization, and the research suggests that addictions and substance abuse occur at higher rates in the LGBT population, but this research is incomplete. More research needs to be done to understand these relationships and to better estimate the prevalences of substance abuse issues in LGBT individuals.
Thus, based on the best available information, it can be assumed that LGBT individuals as a group experience higher rates of substance abuse overall, but there is no evidence to suggest that sexual orientation causes one to develop a substance use disorder. Instead, other factors associated with sexual orientation are most likely related to higher overall rates of substance abuse in this population, such as feelings of being ostracized, abused, issues with self-worth, and other types of biases directed at this particular group.
An earlier study performed in the Journal of Substance Abuse Treatment suggested that LGBT clients entering substance abuse treatment may experience more severe issues associated with their substance abuse, more co-occurring mental health issues, and longer histories of treatment for medical and psychological issues. In addition, they may feel as if they are ostracized and treated differently by treatment providers. However, again, this type of research is preliminary, and there are a number of methodological issues that complicate the findings. Nonetheless, treatment programs should always address the specific issues of the client being served.
How Treatment Differs
The
treatment plan for any individual who has a substance use disorder should follow an empirically validated approach that consists of an overall plan that addresses specific areas associated with successful recovery and that is individualized for the specific needs of the individual. Thus, any individual treatment plan will consist of a general approach that is based on research (evidence-based), but also adjusted to fit the specific needs of the individual. Thus, LGBT individuals being treated for any substance use disorder will require the following services:
Assessment: An initial comprehensive physical, psychological/emotional, and cognitive assessment will be needed to fully identify all issues associated with the individual case. The specific types of interventions utilized in the individual treatment plan should be based on the findings of these assessments.
Medical detox: Initial participation in a physician-assisted withdrawal management program may be needed. Withdrawal management, or medical detox, is a formalized approach to help the individual get through the withdrawal syndrome from any drug or alcohol. Residential detox is ideal to allow for specific needs to be addressed immediately; however, this is not always possible. In some cases, an outpatient withdrawal management program may be suitable. The choice between inpatient or outpatient treatment should be based on the specifics of the individual case.
Therapy: Therapy is the cornerstone of any substance use disorder recovery program. Use of medications to deal with specific issues, including depression, anxiety, etc., is always recommended when appropriate; however, there are no medications that can address the issues that drive individuals to abuse substances, help them understand their needs and motivations, teach them proper coping skills, and assist them in developing a program of relapse prevention. Substance use disorder therapy is the most appropriate form of intervention to help the individual confronts these issues and other co-occurring issues.
Medical care: Medical management of both physical and psychological issues should be implemented when appropriate.
Social support: Positive social support is a crucial aspect of recovery for anyone with any form of substance use disorder. This can be accomplished in a number of different ways, including with involvement of peers and family members in treatment, group therapy, volunteer work, and support group participation. Support groups like 12-Step groups are excellent sources of social support, and they offer long-term support that continues after formal substance use disorder therapy has ended.
Additional therapies: Special interventions targeted at specific needs of the individual should also be delivered. These interventions may include vocational rehabilitation, job training, tutoring for educational needs, physical therapy, occupational therapy, speech therapy, and complementary and alternative therapies to help an individual explore their feelings, such as art therapy, music therapy, etc. These specific types of interventions should not be considered to be substitutes for formal substance use disorder therapy, but they should be used in addition to a formalized therapy program.
According to various sources, such as the book Addiction Treatment: A Strengths Perspective, LGBT individuals also have some specific needs that should be addressed in substance use disorder treatment.
LGBT individuals experience unique types of stressors that are associated with their substance abuse. In addition, LGBT individuals may experience higher levels of stress than heterosexual individuals. This creates a situation where some LGBT individuals may have had negative experiences with therapists or other healthcare workers in the past. These issues should be addressed and approached in a sensitive manner. Therapists and other treatment providers for LGBT individuals should have specific training in treating individuals with different backgrounds and lifestyles. Cultural sensitivity in the treatment providers is crucial.
Some LGBT individuals may need to explore their personal feelings about their own sexuality or gender and explore the effects of being stigmatized or their own experiences with "coming out." Other LGBT individuals may not want to initially discuss these issues. Mental health workers, especially therapists, should identify where the individual stands on these specific issues and then work with them accordingly.
LGBT individuals may feel that they are being judged or ostracized by others in treatment programs. Being open and honest in treatment is highly associated with positive outcomes in recovery, so individuals who are open and honest about their sexuality and experiences are more likely to complete treatment and have positive treatment outcomes. Treatment providers are responsible for setting up and maintaining an environment of total acceptance and unconditional positive regard for all their clients.
The notions of family support and peer support may differ for some LGBT individuals compared to the traditional notion of these terms. Some LGBT individuals may have a chosen family consisting of other LGBT individuals that they consider to be their family. It is important to honor the specific types of peer/family connections that individuals recognize for themselves.
Related to the above point, one approach that is relevant to LGBT individuals in therapy is the narrative therapy approach that automatically accepts the individual's cultural identity, their values and beliefs, and their worldview in the therapeutic process. Therapists working with LGBT clients should be aware of this approach, and it should be implemented when appropriate.
Treatment providers should familiarize themselves with community supports for LGBT individuals that can be utilized by their clients (e.g., specialized types of 12-Step groups, community health groups, treatment programs, etc.).
LGBT clients may prefer to work with and be treated by other LGBT individuals. While this may not always be possible, this desire should certainly be respected and honored whenever possible.
Research indicates that specialized treatment services for LGBT individuals with substance use disorders are few and far between, but they do offer some specific advantages over more mainstream approaches. More research needs to be done to actually identify the specific types of specialized services that are effective for this group. That being said, LGBT individuals should look for treatment programs that aim to personalize care to the needs of each client and offer an accepting and supportive environment for all.
LGBTQ Addiction Treatment Overview
While LGBT individuals may experience higher rates of substance use disorders than heterosexual individuals, there is no reason to believe that an individual's sexual orientation is a direct cause of a substance use disorder. Instead, issues associated with stress, not being accepted, and questioning one's identity are factors that are often associated with the development of substance abuse issues in anyone.
Treatment for LGBT individuals should follow the same overall plan as treatment for heterosexual individuals; however, the special needs of LGBT individuals should be addressed as well. Any individual in treatment who feels they are ostracized and discriminated against by their peers is less likely to be honest in therapy, and this will likely affect the probability that the individual will achieve a positive treatment outcome.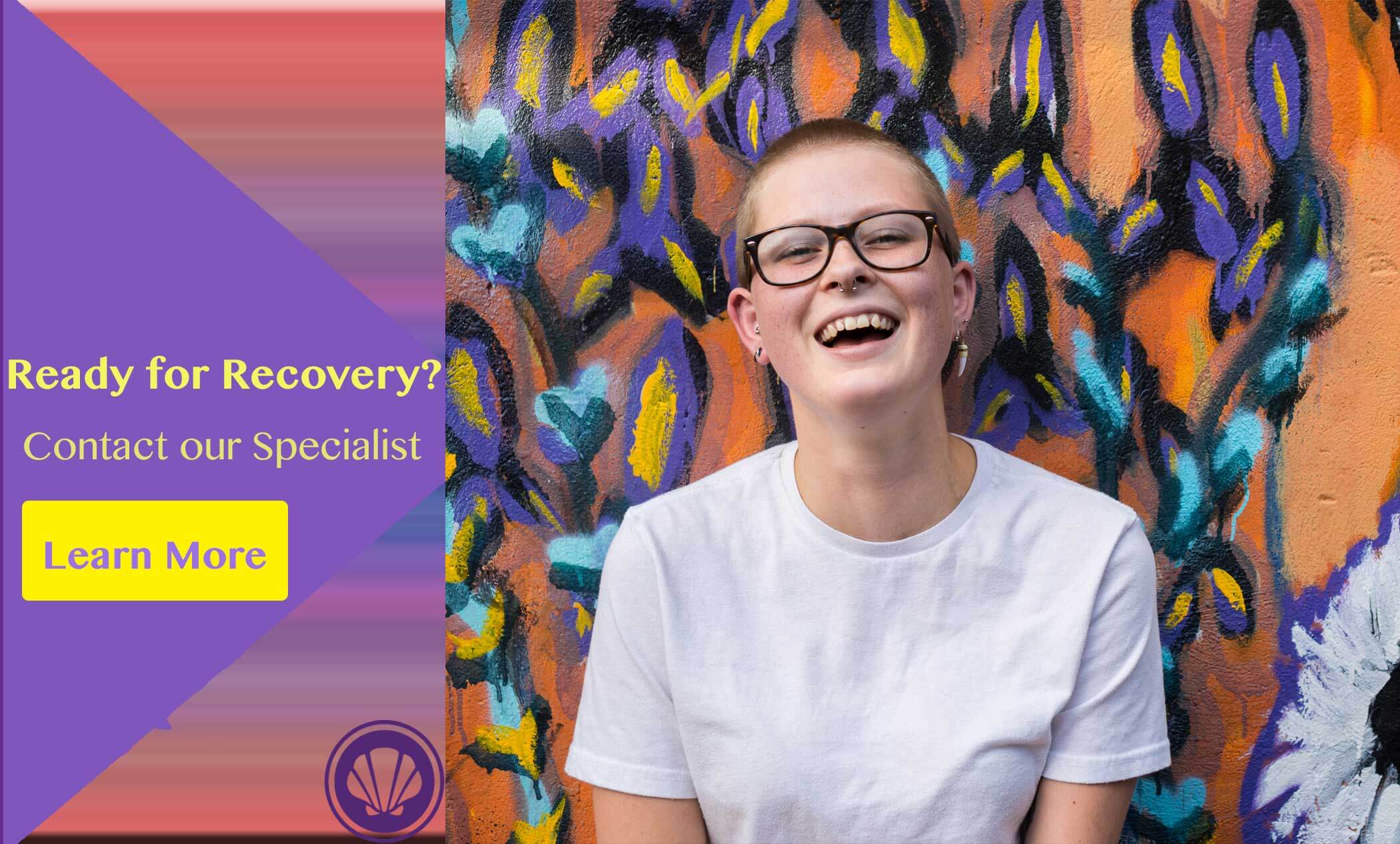 The overall plan to the treat substance abuse issues in LGBT individuals should be modified to address their particular needs.