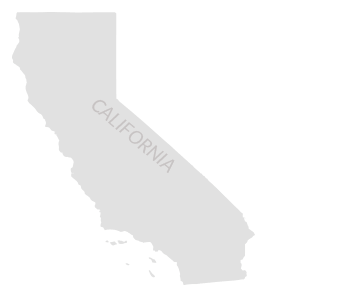 Los AngelesCalifornia was home to close to 4 million people in 2016, according to the 
United States Census Bureau
. The City of Angels, as Los Angeles is affectionately known, has a lot to offer its residents. It boasts a booming economy, gorgeous sunsets, and friendly neighbors. Heading to the beach is as easy as hopping in the car. Cultural opportunities, including museums and libraries, are also just a stone's throw away from most homes.
Life in Los Angeles can be incredibly good. But this community, like many other communities in the United States, is marred by addiction. For many people who live in the area, drugs and alcohol have a very strong pull. Once the substance abuse begins, it can be difficult to get away and start a new life.
An addiction left untreated is dangerous. It's not uncommon for people with addictions to lose their homes, their families, and even their lives. But these terrible things don't have to happen to people with addictions. Treatment makes a difference. There are many resources in the Los Angeles area that can help.
Understanding Addiction in Los Angeles
Each substance of abuse works in a slightly different way, but most substances that we consider addictive work on the reward centers of the brain. When people take in these substances, the brain sends signals that indicate happiness, contentment, or pleasure.
These are the sorts of chemical signals the brain might use when a person sees a loved one or eats a wonderful meal. They help the brain to identify things that are helpful and good.
In time, the brain begins to crave these happiness signals, and the only way to jumpstart them is to use drugs, at higher and higher doses. This can put a person at risk for overdose. In Los Angeles County, the third-leading cause of premature death and injury death is drug overdose, says the Los Angeles County Department of Public Health. Those overdose deaths are closely tied to the abuse of prescription drugs.
Prescription painkillers, also known as opioids, are meant to help people recover from temporary pain as well as those who live with chronic pain. But the euphoria they cause can trigger an addiction to form. Communities all across the country are dealing with a rising rate of opioid addiction, and Los Angeles is no exception.
Overdose isn't the only problem an addiction can cause. People who have addictions can also face a high risk of injury. In a study published in the Journal of Trauma: Injury, Infection, and Critical Care, researchers examined this problem in Los Angeles. The researchers found that a large proportion of people who enter trauma centers abuse alcohol and use illegal drugs. In this study, the most commonly abused drug was marijuana, and cocaine came in a close second.
Potential Causes of Drug Abuse
Access to substances of abuse is one of the top addiction risk factors. When people can get the drugs they crave, it's easier to both begin and maintain an addiction. But there are other risk factors that can also raise the risk of addiction. One of those risk factors involves mental health.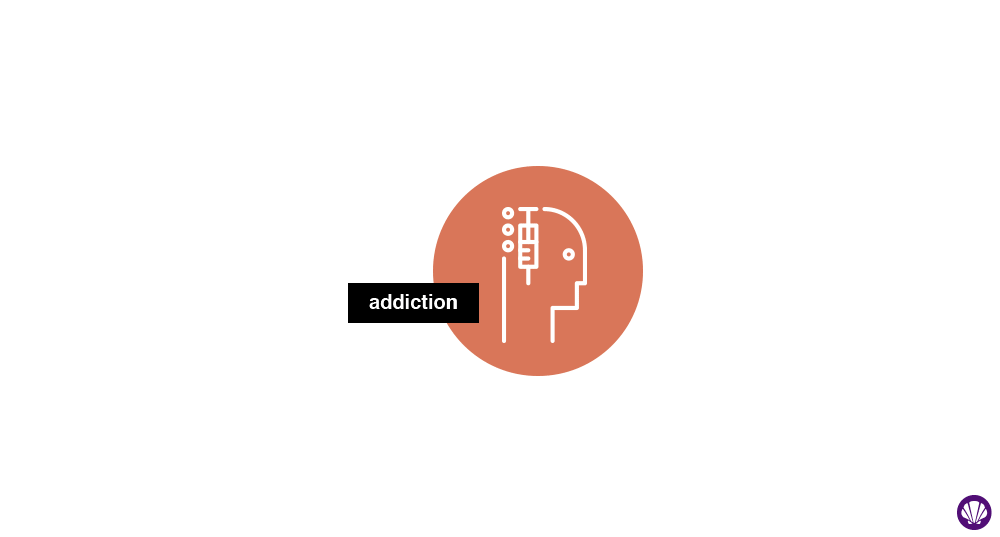 There are several mental health issues that have been associated with addiction, including:
Depression
Anxiety disorders
Schizophrenia
In some cases, the vulnerabilities in brain chemistry that allow these mental health issues to form also make a person vulnerable to addiction. In others, addictions form through self-medication. People who have mental health concerns might lean on substances of abuse to help them cope with the difficulties the mental health challenge can cause. That ongoing use of drugs can become an addiction in time.
Addictions and mental health concerns tend to reinforce each another, so people who abuse drugs while living with a mental health concern can grow much worse than they would if they only had one of these challenges at a time. Sometimes, the push and pull of addiction and mental health issues grows so strong and so distressing that suicide seems like a good option.
Los Angeles has the lowest suicide rate in California, at 8 per 100,000 people, says the Rand Corporation. But far too many people are dying due to suicide in Los Angeles. The Rand Corporation also reports that 2,358 people lost their lives due to suicide in Los Angeles between 2008 and 2010. This is a very high, and a very sad, number.
Public health officials in Los Angeles know that this number is too high. According to an article in the Los Angeles Times, one potential solution involves reducing access to tools used to commit suicide. Opioids are one such tool. People who feel as though they simply can't keep living can take a massive dose of these drugs to slow down breathing and heart rates, and that can cause death. Cutting down access to opioids could be one way to reduce the risk of suicide. Making sure people have access to the help they need is another.
How Are Addictions Treated?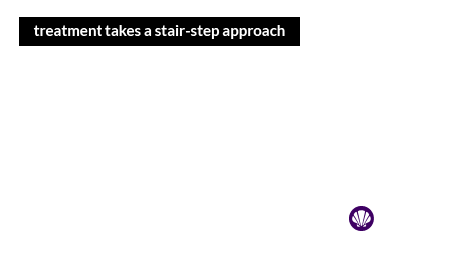 Addictions are treated in very similar ways across the country. Typically, treatment takes a stair-step approach.
Medical detox is the first step, and it's crucial for people who abuse opioids. These drugs can amend brain chemistry to such a degree that the person simply cannot function normally without access to the drugs. Without medications, withdrawal can bring on flulike symptoms and significant mental health challenges. Medications help the brain adjust to a drug-free life.
While medical detox is vital, it does not address the underlying cause of the addiction. Without ongoing treatment, people who go through medical detox are likely to return to the drugs they once abused. In the next stage of recovery, people spend time in therapy, unpacking the reasons the addiction took hold. They may also learn more about how they can build a resistance to drug addiction and abuse.
During intensive recovery, people often spend time in inpatient centers. They have access to medical teams and therapists around the clock, in facilities that are free of illicit drugs, so they will be protected as they build vital skills.
In later stages of recovery, people can move into outpatient centers. They may move into recovery homes, so they still have a sober environment to lean on. Or, they may move back home with family members who agree to help them stay on track. Intensive therapy is still vital at this stage, so skills can grow.
After outpatient therapy, people move into an active recovery phase. Some people continue to see counselors to work on ongoing issues as they come up. Others rely on support groups like Narcotics Anonymous or Alcoholics Anonymous to support recovery. This phase of recovery never formally ends.
California's Unique Treatment Opportunities
While addiction treatment approaches may remain consistent from state to state, California deals with the addiction challenge in a slightly innovative way that could be very helpful for people in Los Angeles.
California's Medicaid program, Medi-Cal, is made to serve low-income individuals and families. In 2015, administrators of Medi-Cal enrolled in a program that allows them flexibility in administering Medicaid benefits to people with addictions.
As National Public Radio explains, this waiver allows administrators to use Medi-Cal funds to pay for:
Inpatient care
Case management
Recovery services
Medication management
This is a much wider range of treatment options than what was previously provided through Medi-Cal. It allows people enrolled in the program to get the care they need while using the benefits they're entitled to.
Los Angeles County also provides publicly funded treatment programs for addiction. These programs, also known as state-funded addiction treatment centers, use government money to aid the recovery process. These are programs made for people who don't have insurance or those who have no way to pay for the care they need.
During the 2009-2010 fiscal year, 60,629 residents of Los Angeles County were admitted to programs like this, according to County of Los Angeles Public Health. For people struggling with addiction who have no way to handle the problem, contacting the public health office could be a good option.
For people with mental health challenges, the Los Angeles County Department of Mental Health can help. The department offers services for people between the ages of 26 and 59 through partners located all across Los Angeles County. People who need help can call the mental health hotline at 1-800-854-7771. People are available around the clock to answer calls.
Other Treatment Options Available
Housing services
Connections to substance abuse programs
Wellness programs
Life skills programs
Vocational and employment services
These are not formal treatment services, but the organization can help people in active recovery. People who have no idea which treatment program to choose may also appreciate the linkages program, so they can get connected with qualified care.
The California Department of Health Care Services provides a list of licensed residential facilities and certified drug and alcohol treatment programs. The list features addresses and phone numbers for the facilities, but people who are interested will need to call each facility to determine whether or not the fit is right.
During a screening call, people might ask about:
Insurance plans that are accepted
Out-of-pocket costs
Experience with the type of addiction the person is facing
Treatment approaches
Outpatient care options
Transition support
Ongoing care
It's helpful to ask each facility the same questions, so comparisons are quick and easy. Families might use a spreadsheet to track that data, or they might come up with an informal system that helps them to do the work efficiently.
When a final selection is made, loved ones can arrange for enrollment. Inpatient facilities may have very specific rules about what can and cannot be brought into the treatment facility, and they may accept new people only during specific times of day. Getting those details down properly can help families ensure that they're setting up recovery on the right foot.

How to Get Started
Some people with addictions are aware that their lives should and must change. These people may seek out their own addiction treatment programs simply because they know they need the help. It isn't at all uncommon, however, for people with addictions to experience denial about the severity of the problem. For people like this, an intervention might be wise.
California, and Hollywood in particular, has made the process of an intervention widely known. Movies and television shows often portray what an intervention is and how it works. But people who only know about interventions through entertainment may be missing out on key subtleties that can impact success.
According to the National Council on Alcoholism and Drug Dependence, an intervention isn't just a confrontation. It's an education process, both for the person with the addiction and others in that person's life. The process is directed by a professional with extensive experience in holding these conversations.
An intervention begins with preparation. The family meets with a professional to understand how addictions begin and how they are treated. Then, the family and the professional hold a conversation with the person who has the addiction. The primary goal is to help the person see the need for treatment. But a secondary goal might be for the family to both understand addiction and help to compel change.
There are many intervention support professionals in California, and some addiction treatment programs work with specific interventionists they trust. For families dealing with addiction denial, this can be a valuable resource to access.
Regardless of whether you're dealing with someone who understands addiction or you're living with someone who denies an addiction, getting help can be transformative. Information truly is power when it comes to addiction. The more you know about how the issue began, the more you can do to provide the right help at the right time. Starting that conversation could be the step that helps your family to heal.
There are plenty of Los Angeles resources to tap into. The key is to choose one and start the conversation.