The Substance Abuse and Mental Health Services Administration (SAMHSA) created a Treatment Improvement Protocol (TIP) regarding women's specific needs in treatment programs. The organization states that women and men differ substantially in terms of socioeconomic issues, the importance of personal relationships, health concerns, and risk for past trauma.
Women are more likely to be introduced to substance abuse by a family member, close friend, or romantic partner; parental alcohol use problems increase the risk of this condition in women by 50 percent. Romantic relationship status also influences the risk of substance abuse; women who are married appear more protected from struggling with addiction compared to women who have never married, who are separated, or who are divorced. Women do not abuse substances as often as men do, but they do have unique risks and therefore require specialized treatment approaches.
Women's Treatment Needs and Barriers
Interpersonal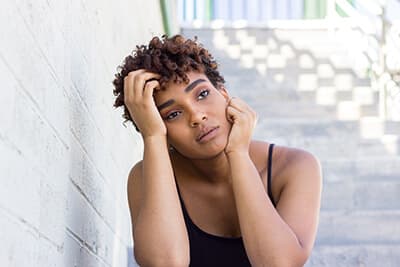 relationships, especially with spouses and children, can either prevent a woman from seeking treatment or encourage her to find help. Unfortunately, women who struggle with substance use disorders are more likely to be left by their partners before, or when they enter, treatment. Their partners are also less likely to stay with them after treatment has been completed. It's important for spouses or partners to have their own support network when a woman in their life enters treatment. This helps to ensure the family's overall health and increases the likelihood that the woman will be supported throughout recovery.
Women are socialized earlier in life to be caregivers; they are more likely to care for younger siblings, for example, compared to their brothers. They are more likely to care for aging parents, spouses, children, and other family members. Helping others is ingrained in the female experience, which may prevent women from seeking treatment for themselves. Supporting caregiving efforts through social programs and emotional support will help women focus on their own needs and stay involved in treatment.
Other forms of discrimination due to sexual orientation, gender, race, first language, and disability status can affect one's ability to seek treatment or attain a successful recovery. Supporting other needs, including cultural sensitivity issues and career goals, can help women choose treatment and stay in an appropriate program.
Women are more likely to enter treatment during pregnancy or because sobriety affects child custody. If women have access to childcare through treatment and can maintain some level of custody while they go through rehabilitation, they are more likely to enter treatment, stick with it for an appropriate length of time, and maintain abstinence after they complete rehabilitation. The support of their children is often listed as an essential part of recovery.
Since women typically earn less than men, they may not have access to some forms of treatment without financial assistance. Help with transportation, housing, and even job retraining can be important factors in determining which program a woman chooses and how long she remains in the program.
Women are more likely than men to seek treatment for mental or physical health concerns.
Primary care physicians and mental health therapists can use this opportunity to screen their female clients for substance abuse, as physical problems can indicate an underlying drug addiction, and mental health struggles often coincide with substance abuse.
Specific Types of Support for Women in Treatment
Factors that help women decide to stay in substance abuse treatment include:
Supportive therapy
Collaborative alliance between the therapist, the client, and case managers
Onsite childcare and children's services
Participation of significant others
Treatment for underlying mood disorders or post-traumatic stress disorder
Treatment for eating disorders and body dysmorphia
Addressing sociocultural discrimination
Case management, including services around child custody
Finding resources for women with children
Relationship-focused counseling, including family counseling
Women have different physical problems that develop due to substance abuse, and they are more likely to develop health issues earlier. During detox and rehabilitation, they will need doctors and nurses who understand how to address specific medical needs. Women who struggle with substance abuse are at risk of specific cancers, like breast or ovarian cancer; they may have fertility problems later in life; and they are more likely to have experienced physical or sexual trauma while intoxicated and been subjected to interpersonal violence.
Therapy that addresses specific traumas, like intimate partner abuse or sexual assault, will help women focus on recovery. Additionally, women who do not identify as heterosexual or cis-gendered may benefit from support groups that address concerns specific to these demographics.
Programs That Support Women in Treatment
A case manager, social worker, or counselor should be able to refer female clients to women-only programs. Some supportive options include:
Women for Sobriety (WFS):
is specifically for women, with a focus on recovery in the 12-Step model. This is a mutual support group with meetings all over the United States and Canada as well as an online forum for immediate help
Narcotics Anonymous (NA): Support group meetings are sometimes divided by gender to help participants focus on recovery without distractions or socially ingrained responses
Veterans Administration programs: The VA offers medical treatment, including mental and substance abuse treatment, to veterans of the US armed forces. Some of these options may be divided by gender.
SAMHSA's Women's Services Coordinator search: Find services coordinators for women, children, and families by state through SAMHSA's website.
Reach out for Help
Treatment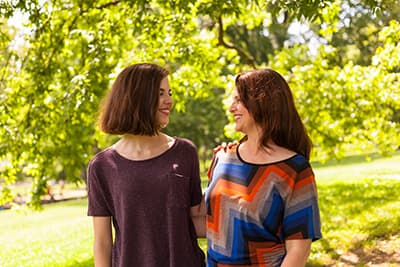 programs that focus on women's needs encourage women to stay in treatment. NIDA states that 90 days, or three months, in rehabilitation is needed for behaviors to change; however, if a program does not address personal needs alongside the medical needs of the individual, then a woman is less likely to remain in the program. While many women do benefit from coed treatment programs, the program must consider the unique cultural, physical, and emotional needs of women in our society. Without providing in-program support, including financial and caregiver support, women will have a harder time remaining in rehabilitation for a sufficient length of time.