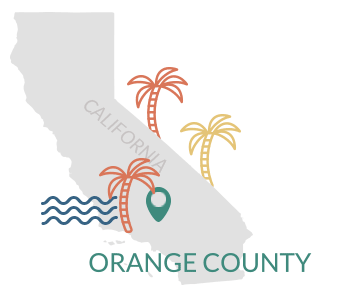 Orange County is known for a lot of things—beautiful beaches, top-notch universities, and thriving businesses. For small children, Orange County is the place Mickey Mouse calls home. Disneyland is located right in the center of the county, and each year, millions of people flock to the rides, the costumes, and the fun that is Disney.
But it isn't all fun and games in Orange County. This part of California has been defined, in part, by drug addiction and abuse. While officials in the county work hard to address the problem, there are resources people can use when they are facing an addiction issue. With the help of these agencies, addictions can be overcome.
Orange County Addiction Statistics
The United States is facing a public health crisis involving the abuse of prescription painkillers, also known as opioids. These substances can boost endorphins (or "feel-good" chemicals) in the brain, and they can trigger chemical reactions that cause an addiction to form. This type of addiction is particularly dangerous due to the impact of opioids on the rest of the body.
At high doses, opioids can suppress the urge to breathe. The drugs can also slow the heart rate. That means people who take opioids can fall into deep, coma-like states, and some lose their lives.
In Orange County, the death toll due to opioid abuse is high. Of all of the overdose deaths investigated by the Orange County Sheriff-Coroner between 2011 and 2015, 7 of 10 involved opioids, says the OC Health Care Agency.
These drugs are obtained through prescriptions, says the Director of Health Pain Management Services at UC Irvine. People who are in pain are given prescriptions for these very powerful substances, but there isn't a firm system in place to ensure that these prescriptions are used properly and not abused by others.
Opioids aren't the only substances of abuse that are popular among Orange County residents. Alcohol is another drug of choice within the county.
Orange County's Healthier Together program reports that more than 1 in 4 deaths in the county involving motor vehicle crashes can be tied to alcohol. It's likely that there are many other alcohol-related problems, such as divorces, depression, and job losses, that go unreported in the county each year.
Who Has an Addiction Issue?
Addiction is often considered a disease of the young, and that could be blamed on addiction research. In order to gauge the depth of a community addiction issue, researchers often look into the number of young people who try substances or become addicted to specific substances. The more teens that abuse drugs, the more adults predicted to have difficulties in later life.
Unfortunately, addictions in Orange County are claiming a completely different demographic. The Center for Health Journalism at the University of Southern California reports that Laguna Woods in Orange County, which has a median age of 77, has the highest drug and alcohol death rate in the entire county.
These elder adults might have developed addictions earlier in life and then allowed the addiction to move forward as they aged, or they may have been introduced to drugs later in life and seen an addiction form. For example, an older adult with a pain problem might be prescribed opioids to handle the pain, and that might trigger the addiction process.
What Is Orange County Doing to Help?
Opioid addictions can strike anyone who takes these medications, say experts at UC Irvine. The chemical changes these substances can bring about are not dependent on class, social status, or personal worth. They're physiological changes brought about by substances. Those changes can happen to anyone.
Orange County officials hope to spot people who might be developing an addiction to these medications.
To do that, officials might look for people who are:
Refilling prescriptions too frequently
Using multiple pharmacies to refill prescriptions
Enticing family members to get prescriptions for painkillers
Appearing in emergency rooms complaining of pain when no cause is found
When people like this are identified, they are asked to meet with a doctor for an addiction screening. If the addiction is found, treatment programs begin.
Enforcing a screening-and-treatment program like this at the county level can seem extreme, and it is possible that some people with legitimate prescriptions for opioids might get caught up in the program and be forced to jump through extra hoops to get the medications they need.
This surveillance can work to curb abuse, however. Orange County is already seeing signs of success. The Los Angeles Daily News reports that the volume of prescribed opioids in all of California fell 12% in 2016. There was a rise in prescriptions for medical detox drugs during this same time period. That seems like encouraging news.
Addictions can't be legislated out of existence, unfortunately. People who have addictions are on the front lines of this battle to save Orange County. Each time someone takes the brave and courageous step to move forward with treatment, the community heals. There are many programs that can help.
Treatment in Orange County
Treatment programs for addiction are tailored, based in part on the drugs used in the development of the addiction. Typically, the treatment process involves:
Medical detox. Addictive drugs can change brain and body chemistry, and when the drugs are removed, the brain and body can struggle. Medical detox is designed to smooth the transition between intoxication and sobriety. Treatment teams use a combination of therapy, medications, and medical supervision to ensure that people achieve sobriety in a safe, monitored way.
Intensive recovery. This is often provided in inpatient settings, although outpatient programs can also help. Here, the person with the addiction learns more about how addictions work, how the addiction started, and what can be done to prevent relapse. Individual counseling and group counseling play a major role here.
Outpatient care. During this phase of recovery, the person learns even more about the skills and strengths required to support a lifetime of sobriety. Both individual and group counseling take place here.
Maintenance. Relapse prevention is the focus of this portion of recovery, and the need for that prevention is often met with support groups and peer support.
Treatment programs should also be tailored to address underlying mental health conditions that could impede recovery. Addressing depression, anxiety, bipolar disorder, and other mental health challenges can leave people feeling stronger and more likely to persist in sobriety. The therapy techniques used to address addiction can, at times, be used to address the challenges a mental health issue can cause.
There are several organizations in Orange County that can help with these phases of recovery.
is an organization that was originally designed to offer counseling, support, and guidance to young people dealing with addictions. The scope of care has expanded, and now the organization offers help to men with addiction, as well as parents struggling with addiction issues. Pregnant teens can also get help through this program.
California Diversion Intervention Foundation Counseling, or CDIF, is a nonprofit organization that provides care throughout Orange County. Staff is bilingual, and there are programs that target not only drugs but also anger problems, battery, and child abuse. Fees are on a sliding scale to help families get the care they need without breaking their budgets.
The OC Health Care Agency keeps a list of both public and private organizations within Orange County that are available to offer both inpatient and outpatient drug addiction services. Contact information for each facility is provided, along with notes about what the group is known for and how people can enroll. For those looking for a starting point for addiction help, this can be a very useful resource.
Orange County is also home to a very vibrant and strong Alcoholics Anonymous (AA) community that holds more than 140 meetings each and every week. People who are interested in attending a meeting can use the online tool to search for the right meeting by date, city, zip code, and meeting type. There are meetings made for beginners, as well as meetings made for people who need childcare. People can seek out meetings with speakers, or they can look for meetings that offer meditation. The online directory is updated frequently.
Why Ask for Help?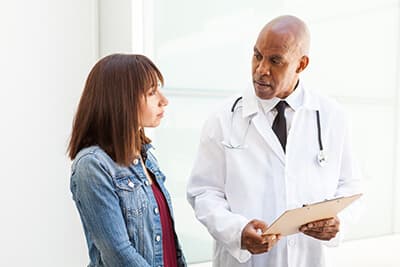 Orange County officials are doing all they can to break up drug supply chains. If they are successful, substances of abuse will be much harder to obtain, and that could lead to much lower addiction rates.
People who have addictions shouldn't wait for these changes to take place. Asking for help might be as easy as admitting the addiction to a trusted friend or family member. Saying the words, "I need help with addiction," can be transformative. They can help you build a sense of resolve and strength, so you can do the work that is required to bring about your healing.
If family members and friends can't offer this help, recovery support advisors can. Every day, people in these roles talk to people dealing with addictions. These professionals know how addiction programs work. They offer their advice and support without judgment. They can be useful allies that can help the healing to begin.
Treatment options in Orange County are available. Every person who has an addiction has the strength to overcome an addiction. Taking that first step makes all the difference.